Just talk about anything, within the rules.
I prefer talking rather than typing.
"Hey guys, let's turn on the voice chat on this forum."
If you speak into your computer I'll be able to hear you anyway.
Awesome, I always knew computers could hear us without microphones!
Also, I type faster than all of my teachers at school (like 88-100 GWAM at all times), but then I get home and go back to typing slow.
Last semester, in keyboarding, we had these crap computers from last century, and this semester they bought new computers for the keyboarding class then downgraded from Windows 7 to Windows XP, well they are the fastest things in the entire school, plus they have the coolest keyboards on earth, I was tempted to walk out with one earlier today while using them, but I had one more period to go, so I guess that would be suspicious
You have a keyboard class? :jealousy:
My GWPM is like 40. :jealousy:
I could type 48 with two fingers, at the beginning of the year, on the first day of class.
I still type with two fingers.
Also SimCity 5's trailer! I'm excited.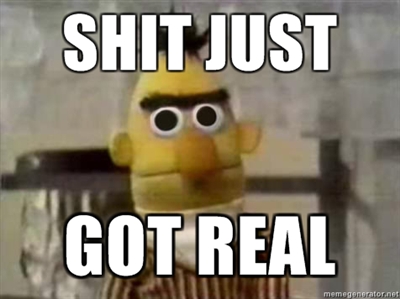 Notessimo + MIDI support + sampling
This little program is getting pretty powerful… its a wonder Star doesn't sell it.
Notessimo is so nostalgic for me. I had a great time composing stuff with it before moving on to FL Studio.
Sadly, it seems I can't log in to my old account: https://community.notessimo.net/u/Redness/summary
Cookies for anyone who still remembers me.
Oh hey, I remember you. :3
Multiplayer! We should all make Notessimoville together!
I REMEMBER YOU. WHERE IS MY COOKIES
Yes we should!
I was already thinking about getting the game when it came out, but now I definitely am!
I totally wish there would be another Zoo Tycoon or Rollercoaster Tycoon soon.
RollarCoaster Tycoon 3D is going to be released this spring.
You should be a video game music composer! And your song names are random lol.
On a random note:
I keep looking at my join date and keep thinking that its late
I really thought i joined in 08
however I still joined before Nuse, uchiha, Luchoo, Unknowned (Though i dont think thats his original account If I remember right)
So that makes me feel somewhat accomplished here |3
on a siderandomnote: I'm tired as hell right now and going to bed nao
Bai ~ sweet dreams forum~
By posting on this thread, I get some browser cookies… I think.
Either way:
Vanilla
I don't watch much
Pelican! Oh wait, that isn't very political, is it? (The government should ban all pelicans from eating our food!)