how do you reupload songs that are already uploaded?
The UI will be reworked a bit, but currently you can "Upload Song" by selecting the link in the dropdown menu when you click on your avatar on the main website.
You can also retrieve the original file from a song by clicking "OG file" on a song page.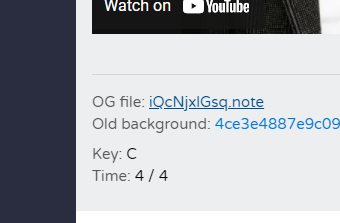 This will download the original NOTE file that you can then re-upload.
I tried that. I think i wasnt very specific. But what i want to do is reupload a song because I was editing a song and want to post the edited version over the old one. Where is a way i can do that?
Awwww yes you should be able to!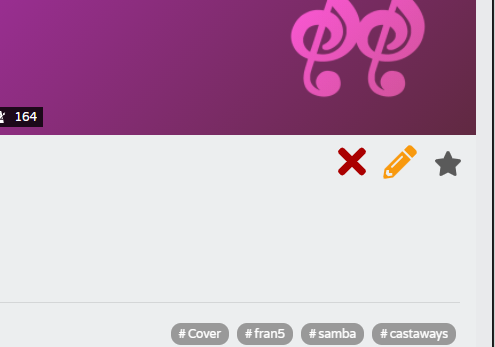 When you mouse hover the description on the "Song Page" you should see a yellow pencil. When you click it, it should send you to the edit page for that song, scroll down a bit and you should see the upload option for the ".NOTE" file

Click on the "X" to remove the current file and then you should be able to select your new file to replace the old one.
thanks, that helps. I seem to have got it now. ty!