What Dafuq did I just watch?!
Anyway… I thought because you said you played "sonic riders": (1 Uv the Best games EVAR!)
I thought you were referring to Tail's board.
I never really noticed how my name is used in so many terms and stuff (I made my name out of randomness and it stuck), so I picked the creepiest interpretation of my name.
WHY MY NAME USED SO MUCH???
the first website i ever made an account with was nick.com (keep your comments to yourselves, please) and so i made a nick themed username which just so happened to be an abbreviated version of "Leif Ericsson Day" from the bubble buddies episode of spongebob.
OMG I love spongebob!!!

Yeah, I still watch the re-runs now and then, I'm more into Cartoon network now… Yet… Look at the changes:
Gumball, Adventure time and Regular show…
Is that He-Man beside Ed?
i love the new cartoon network stuff. it seems more mature than their older stuff.
HAHAHAHHAHHAA YOU'RE SAYING THE NEW CARTOON NETWORK STUFF IS MORE MATURE THAN THE OLDIES?! GDFGKAHAAAHAHAHAHHAHHAHA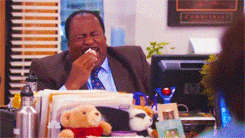 I have to side with Sonfax on this one. The only real immature one back then was Johnny Bravo (I loved that show xD). I miss Samurai Jack and Dexter's Laboratory. The new shows suck ass. It's at all-time immaturity now. I don't watch TV anymore because of that.
Disney/ CN/ Nickelodeon are getting worse nowadays. They all have ripoffs of other shows and they're all cliche and unoriginal.
But they do have some exceptions, Like Phineas and Ferb and Adventure Time. Adventure Time is great, man.
Adventure time. Fuck yea.
Adventure time rocks, a lot, but let's get back on topic.
C'mon carrot., I was about to post my opinion on the cartoon network thing. But OK >.>
(If you've been on my soundcloud page, you MIGHT know this)
Dysopium, Lithium, and Nitrogen all make my first name.
Dy La N
I know this will be hard to believe, but I got my name from my name.
Austin → Austin
( I wasn't exactly the most creative person in the world at the time )